LuCaH: Intra-tumour Heterogeneity in the context of Lung Cancer (main collaborators: S. Achard, S. Khochbin)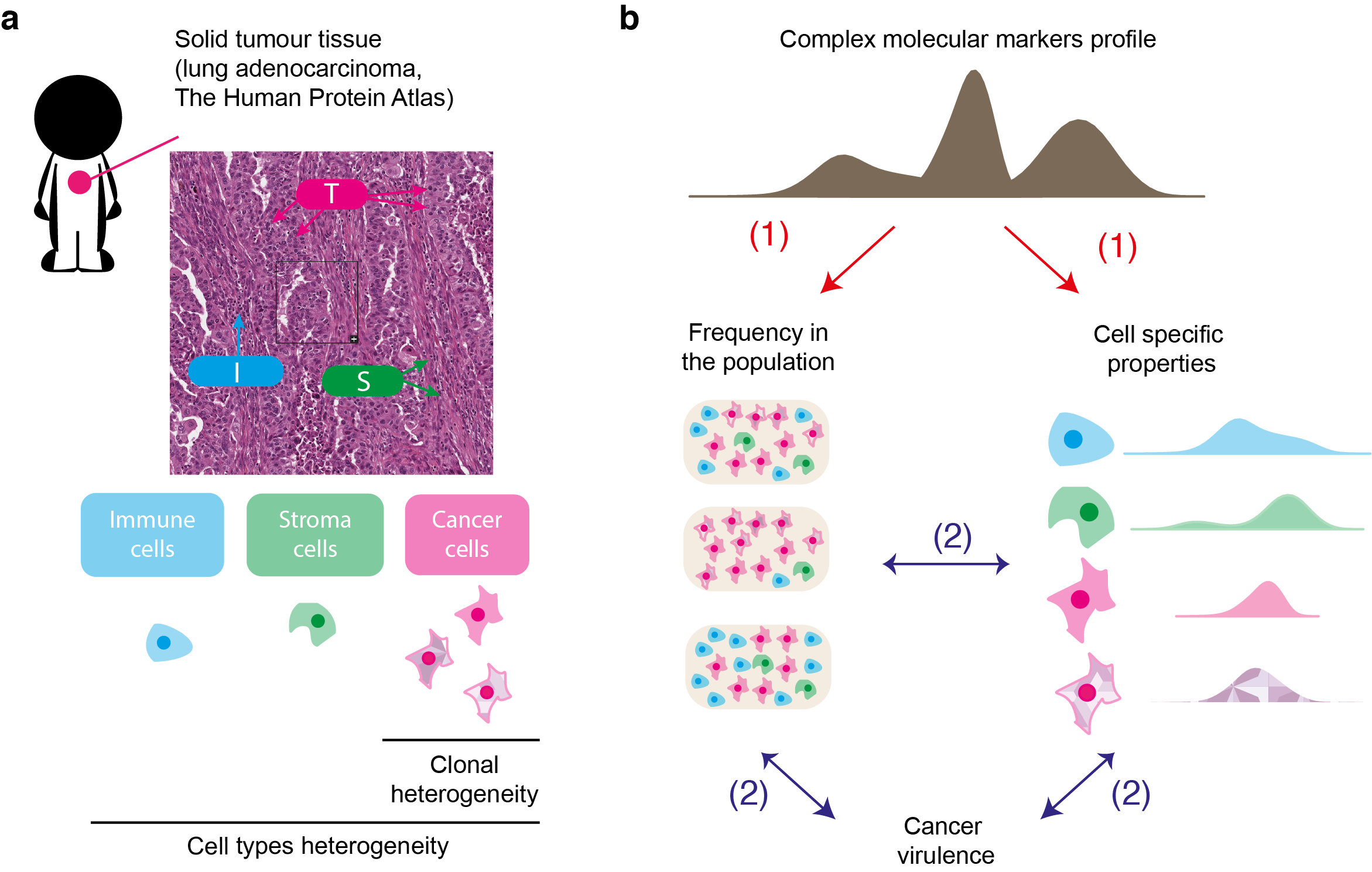 A major challenge for current research in oncology is to integrate data and existing information into a model that takes into account intra- tumour heterogeneity. Such approach would offer a better understanding of the biological mechanisms involved in the evolution of cancer cells, which will improve the development of adapted therapeutic strategies.
In the LuCaH project, we address this challenge by establishing an original analytical framework for the study and analysis of complex biological data derived from tumours, and to provide a novel type of information about intra-tumour heterogeneity and cancer virulence.
Health data challenge (main collaborators: I. Guyon, S. Escarela)
Successful treatment of cancer is still a challenge and this is partly due to a wide heterogeneity of cancer composition across patient population.
This challenge will be dedicated to the quantification of intra-tumor heterogeneity using appropriate statistical methods on cancer omics data.
In particular, it will focus on estimating cell types and proportion in biological samples based on averaged DNA methylation and full patient history. The goal is to explore various statistical methods for source separation/deconvolution analysis (Non-negative Matrix Factorization, Surrogate Variable Analysis, Principal component Analysis, Latent Factor Models, …). Participants will be made aware of several pitfalls when analyzing omics data (large datasets, missing data, confounding factors…)
---